Murad is a seasoned digital marketing expert with a decade of hands-on experience in the field. His passion for creating impactful online experiences and driving business growth through digital strategies has earned him a reputation as a trusted industry professional.
With an eye for aesthetics and user experience, Murad has designed and developed numerous responsive and user-friendly websites across various industries. His proficiency in HTML, CSS, and web design tools ensures that each website not only looks stunning but also performs seamlessly.
Murad's expertise in crafting targeted and engaging email campaigns has consistently yielded high open and click-through rates. He understands the importance of segmentation, personalized content, and effective calls-to-action to maximize the impact of email marketing efforts.
As a social media aficionado, Murad has successfully managed and grown the online presence of multiple brands. He's well-versed in creating content calendars, curating engaging posts, and utilizing analytics to optimize social media strategies across platforms.
Murad's creative prowess extends to graphic design, where he combines his artistic flair with his marketing acumen. His designs, ranging from eye-catching social media visuals to compelling infographics, amplify brand messaging and resonate with target audiences.
Murad's photography skills add a unique dimension to his marketing capabilities. His keen eye for composition and aesthetics allows him to capture captivating visuals that enhance brand storytelling and engage audiences.
Murad's proficiency in videography adds another layer to his digital marketing arsenal. He recognizes the power of video content in today's digital landscape, effectively using storytelling, visuals, and motion to convey brand messages and connect with audiences on a deeper level.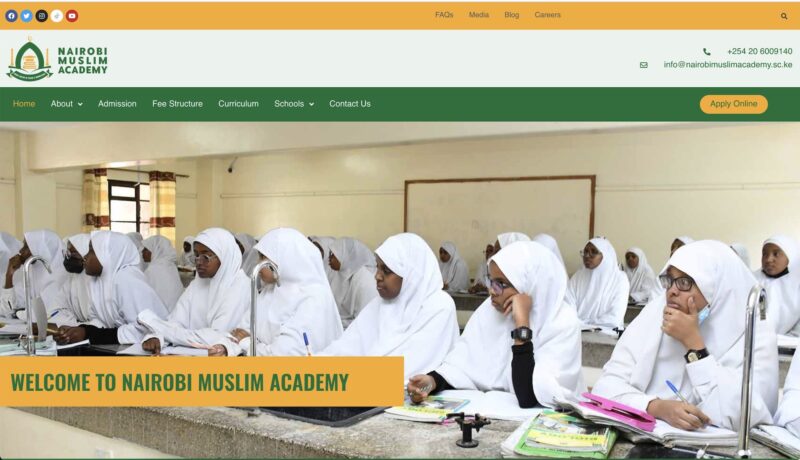 How you can utilize your School Website in Digital Marketing
Utilizing your school website effectively in digital marketing can help you attract prospective students, engage current students and parents, and promote your institution's brand.
Lets team up and create a compelling marketing strategy for your brand that will increase your leads.